Triple Berry Crisp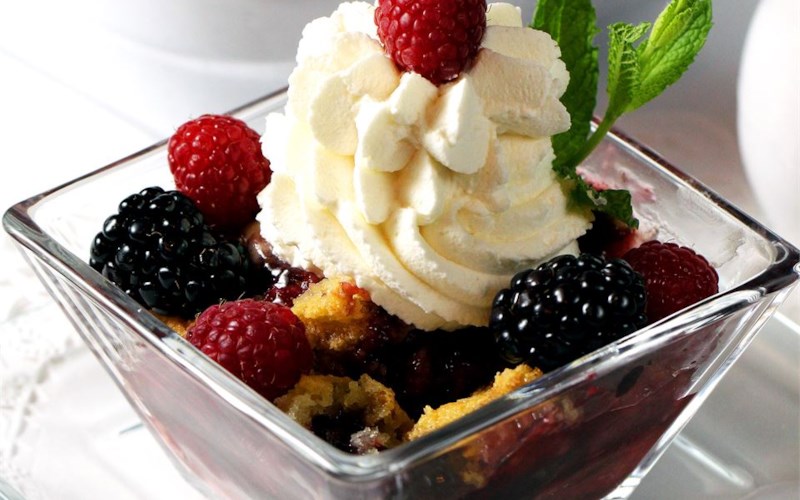 Preparation
20m
Cook Time
40m
Ready In
1h
Servings
18
Calories
295
Ingredients
1 1/2 cups fresh blackberries
1 1/2 cups fresh raspberries
1 1/2 cups fresh blueberries
4 tablespoons white sugar
2 cups all-purpose flour
2 cups rolled oats
1 1/2 cups packed brown sugar
1 teaspoon ground cinnamon
1/2 teaspoon ground nutmeg
1 1/2 cups butter
Steps
1Preheat oven to 350 degrees F (175 degrees C).
2In a large bowl, gently toss together blackberries, raspberries, blueberries, and white sugar; set aside.
3In a separate large bowl, combine flour, oats, brown sugar, cinnamon, and nutmeg. Cut in butter until crumbly. Press half of mixture in the bottom of a 9x13 inch pan. Cover with berries. Sprinkle remaining crumble mixture over the berries.
4Bake in the preheated oven for 30 to 40 minutes, or until fruit is bubbly and topping is golden brown.