Soy Garlic Steak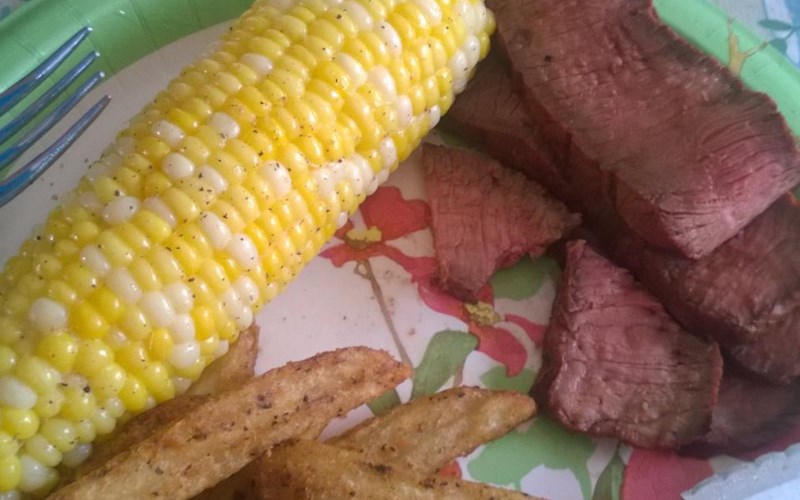 Preparation
15m
Cook Time
10m
Ready In
3h 25m
Servings
6
Calories
282
Ingredients
1/4 cup vegetable oil
1/4 cup soy sauce
2 tablespoons distilled white vinegar
2 tablespoons ketchup
2 tablespoons crushed garlic
1 1/2 pounds flank steak
Steps
1In a small bowl, mix vegetable oil, soy sauce, vinegar, ketchup, and crushed garlic. Place flank steak in a large resealable plastic bag. Pour the marinade over steak. Seal, and marinate in the refrigerator at least 3 hours.
2Preheat grill for high heat.
3Oil the grill grate. Place steaks on the grill, and discard marinade. Cook for 5 minutes per side, or to desired doneness.