Rosemary Ranch Chicken Kabobs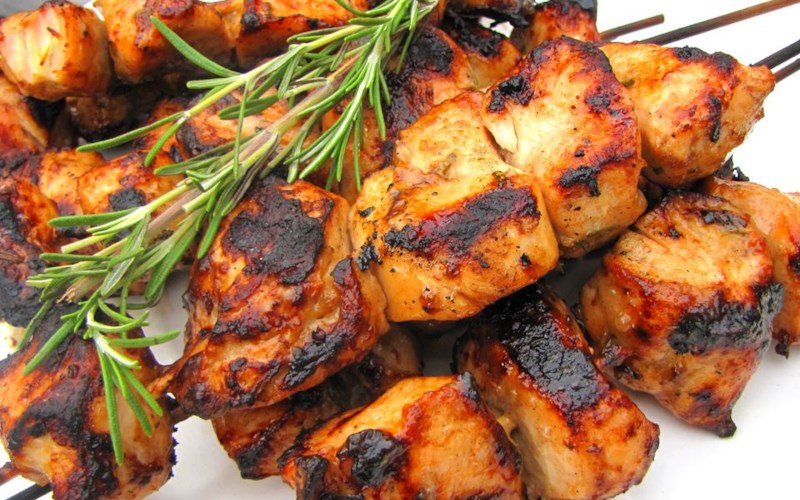 Preparation
50m
Cook Time
10m
Ready In
1h
Servings
6
Calories
378
Ingredients
1/2 cup olive oil
1/2 cup ranch dressing
3 tablespoons Worcestershire sauce
1 tablespoon minced fresh rosemary
2 teaspoons salt
1 teaspoon lemon juice
1 teaspoon white vinegar
1/4 teaspoon ground black pepper, or to taste
1 tablespoon white sugar, or to taste (optional)
5 skinless, boneless chicken breast halves - cut into 1 inch cubes
Steps
1In a medium bowl, stir together the olive oil, ranch dressing, Worcestershire sauce, rosemary, salt, lemon juice, white vinegar, pepper, and sugar. Let stand for 5 minutes. Place chicken in the bowl, and stir to coat with the marinade. Cover and refrigerate for 30 minutes.
2Preheat the grill for medium-high heat. Thread chicken onto skewers and discard marinade.
3Lightly oil the grill grate. Grill skewers for 8 to 12 minutes, or until the chicken is no longer pink in the center, and the juices run clear.
Grilled Chicken with Rosemary and Bacon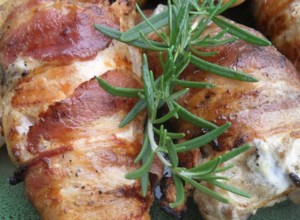 Grilled Chicken with Rosemary and Bacon
Grilled Rosemary Chicken Breasts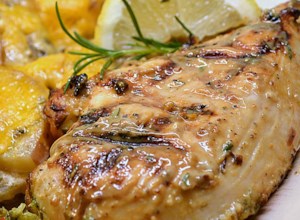 Grilled Rosemary Chicken Breasts
Monterey Ranch Chicken Bake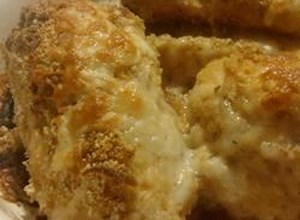 Monterey Ranch Chicken Bake