Refrigerator Cookies III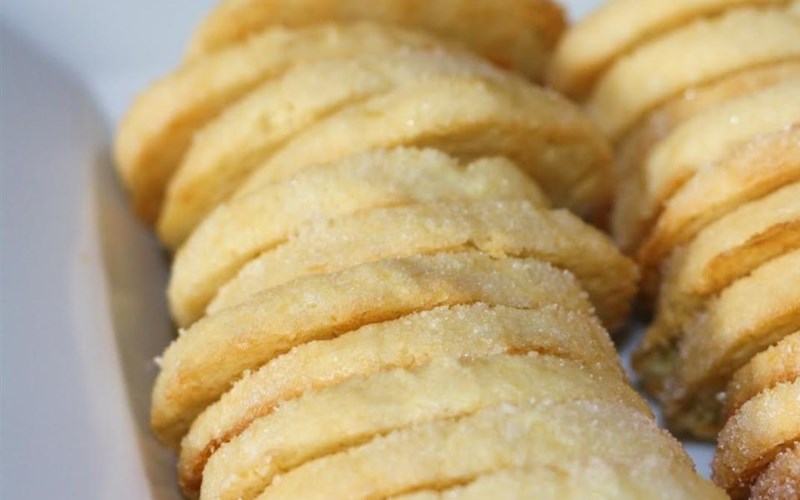 Preparation

Notice: Undefined index: preparation in /var/www/html/agcrecipes/themes/endeus/recipe.php on line 25

Cook Time

Notice: Undefined index: cook in /var/www/html/agcrecipes/themes/endeus/recipe.php on line 30

Ready In

Notice: Undefined index: ready_in in /var/www/html/agcrecipes/themes/endeus/recipe.php on line 35

Servings
42
Calories
104
Ingredients
1 cup shortening
1 cup white sugar
2 eggs
1 1/2 teaspoons vanilla extract
3 cups all-purpose flour
1 teaspoon salt
1/2 teaspoon baking soda
1/3 cup colored sugar for decoration
Steps
1Mix shortening, sugar, eggs, and vanilla together in large bowl. Stir flour, salt, and baking soda together in a separate bowl. Blend dry ingredients in with the shortening mixture. Mix thoroughly with hands.
2Divide dough into 3 parts; shape into cylinders, 1 1/2 inches in diameter and about 7 inches long. Roll in colored sugar (or use finely chopped nuts instead). Chill for several hours or overnight.
3Heat oven to 400 degrees F (205 degrees C). Cut into 1/4 inch slices, and place on greased cookie sheets. Bake for 8 to 10 minutes. Cool.