Raspberry-Lime Sherbet 'Watermelon'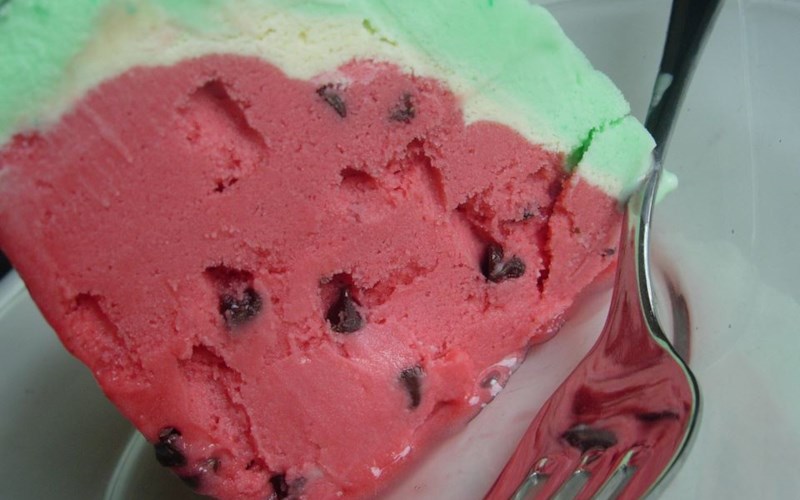 Preparation
20m
Cook Time

Notice: Undefined index: cook in /var/www/html/agcrecipes/themes/endeus/recipe.php on line 30

Ready In
20m
Servings
16
Calories
238
Ingredients
2 pints lime sherbet, slightly softened
6 ounces miniature semi-sweet chocolate chips
1/2 gallon raspberry sherbet, slightly softened
Steps
1Line a serving bowl with plastic wrap. Spoon lime sherbet into the bowl, smoothing it out to be 1/2 inch thick along the sides, making the watermelon rind. Place bowl in the freezer for 15 minutes.
2Meanwhile, stir the chocolate chips evenly into the raspberry sherbet. Scoop the raspberry sherbet into the lime sherbet shell, smoothing off and leveling the top. Return bowl to the freezer.
3To serve, invert the bowl onto a serving plate. Lift off bowl and remove plastic wrap. Freeze again for 1 hour if the sherbet is too soft. Slice pieces like a watermelon.