Pittsburgh Potatoes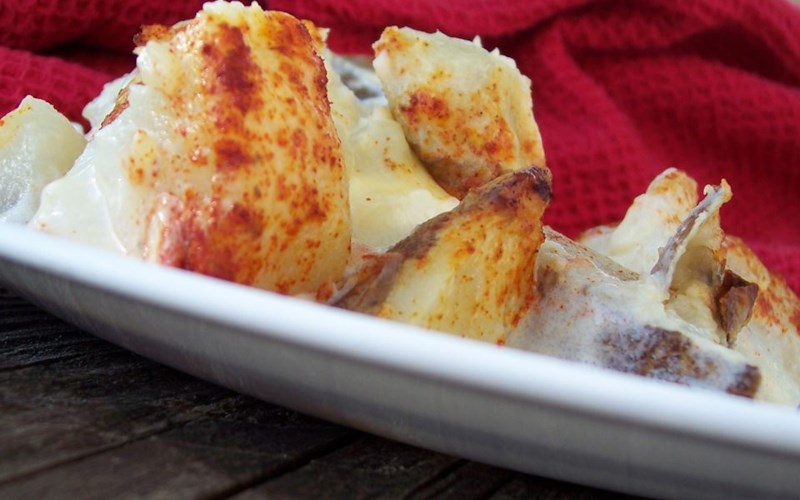 Preparation
30m
Cook Time
30m
Ready In
30m
Servings
10
Calories
369
Ingredients
7 potatoes, scrubbed
2 cups processed cheese food (such as Velveeta®), cubed
1/4 cup butter or margarine
1 1/2 cups sour cream
1/3 cup finely chopped yellow onions
1 teaspoon salt
1/4 teaspoon pepper
2 tablespoons butter or margarine
paprika
Steps
1Preheat an oven to 350 degrees F (175 degrees C).
2Place the potatoes into a large pot and fill with enough water to cover. Bring to a boil, and cook until tender enough to pierce with a fork; drain, and and cut into cubes.
3Melt cheese and 1/4 cup butter in a large saucepan over medium low heat, stirring frequently. Remove the pan from the heat; stir in the sour cream, onion, salt, and pepper. Stir the potatoes into the cheese mixture, and transfer to a 2 quart casserole dish. Dot the top of the potatoes with the remaining 2 tablespoons of butter, and sprinkle with paprika.
4Bake in preheated oven until hot, about 30 minutes. Cool before serving.