Peanut Butter Banana Oatmeal Raisin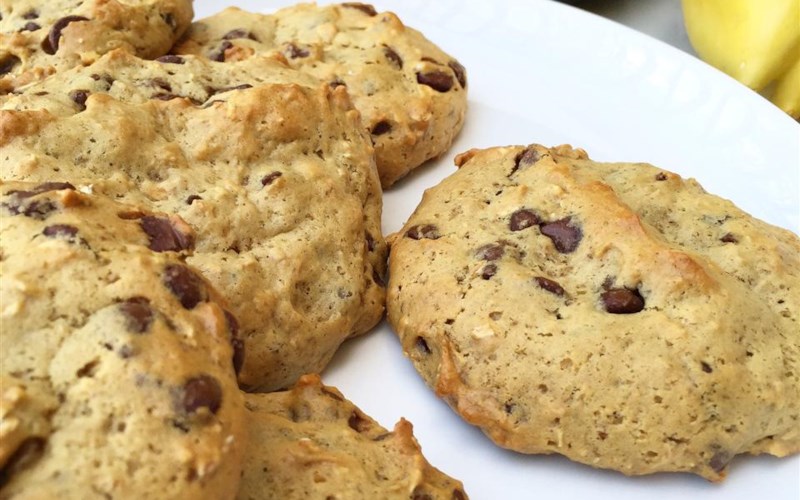 Preparation
10m
Cook Time
17m
Ready In
45m
Servings
18
Calories
223
Ingredients
1 banana, peeled and mashed
1 cup peanut butter
1/2 cup white sugar
1/2 cup packed brown sugar
2 egg whites
2 cups whole wheat flour
1 teaspoon baking soda
1 cup rolled oats
1 cup raisins
Steps
1Preheat oven to 300 degrees F (150 degrees C).
2In a medium bowl, stir together mashed banana, peanut butter, white sugar and brown sugar until smooth. Then mix in the egg whites. Add flour and baking soda, mix until just blended, then stir in the rolled oats and raisins.
3Drop cookie dough by heaping spoonfuls onto an unprepared cookie sheet. Bake for 15 to 17 minutes in the preheated oven. When cookies are done, remove from the baking sheet and cool on wire racks.