Peach Pie with Sour Cream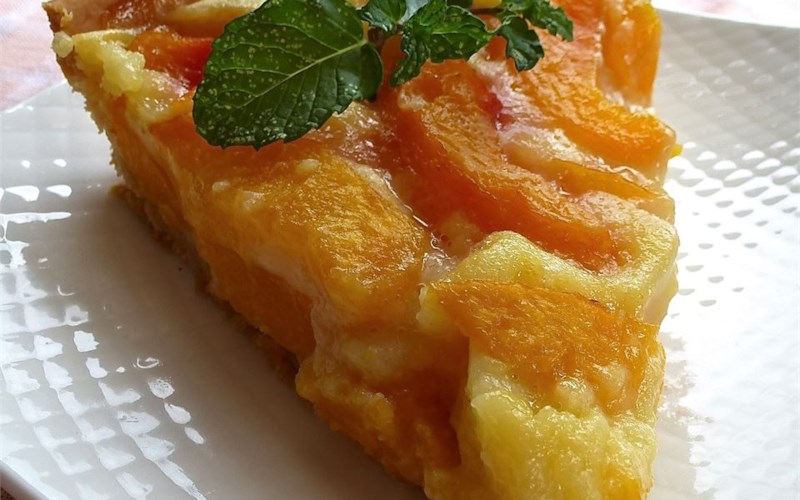 Preparation
20m
Cook Time
15m
Ready In
35m
Servings
8
Calories
337
Ingredients
1 1/4 cups all-purpose flour
1/2 cup butter, cut into chunks
1/2 teaspoon salt
2 tablespoons sour cream
4 fresh peaches - peeled, pitted, and sliced
3 egg yolks
2 tablespoons all-purpose flour
1/3 cup sour cream
1 cup white sugar
Steps
1Preheat oven to 425 degrees F (220 degrees C). Butter a 9-inch pie dish.
2Place 1 1/4 cups flour, butter, salt, and 2 tablespoons sour cream in a food processor; pulse until mixture comes together in a large ball. Press dough into prepared pie dish to form a crust.
3Bake in preheated hoven until golden brown, about 10 minutes. Remove pie crust from oven.
4Reduce oven heat to 350 degrees F (175 degrees C). Arrange peach slices in pie crust.
5Lightly beat egg yolks in a large bowl. Add in sugar, 1/3 cup sour cream, and 2 tablespoons flour; stir until well-mixed. Pour egg mixture over peaches. Cover pie with aluminum foil.
6Bake in preheated oven for 50 minutes; remove foil. Continue baking until peach filling is set, about 15 minutes more.