Meatball Nirvana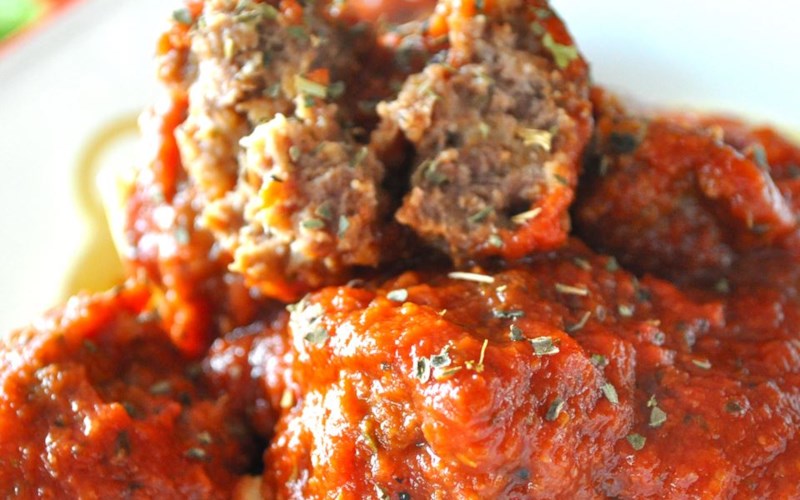 Preparation
20m
Cook Time
20m
Ready In
40m
Servings
4
Calories
343
Ingredients
1 pound extra lean ground beef
1/2 teaspoon sea salt
1 small onion, diced
1/2 teaspoon garlic salt
1 1/2 teaspoons Italian seasoning
3/4 teaspoon dried oregano
3/4 teaspoon crushed red pepper flakes
1 dash hot pepper sauce (such as Frank's RedHot®), or to taste
1 1/2 tablespoons Worcestershire sauce
1/3 cup skim milk
1/4 cup grated Parmesan cheese
1/2 cup seasoned bread crumbs
Steps
1Preheat an oven to 400 degrees F (200 degrees C).
2Place the beef into a mixing bowl, and season with salt, onion, garlic salt, Italian seasoning, oregano, red pepper flakes, hot pepper sauce, and Worcestershire sauce; mix well. Add the milk, Parmesan cheese, and bread crumbs. Mix until evenly blended, then form into 1 1/2-inch meatballs, and place onto a baking sheet.
3Bake in the preheated oven until no longer pink in the center, 20 to 25 minutes.