Mamacita's Mexican Rice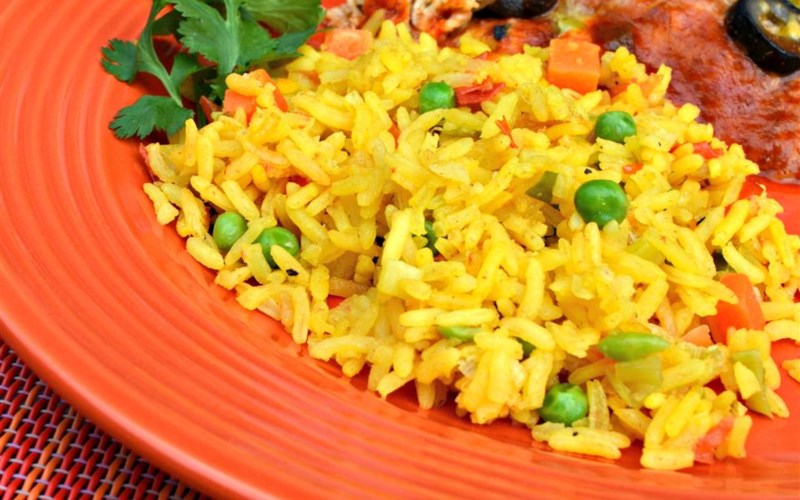 Preparation
10m
Cook Time
25m
Ready In
35m
Servings
6
Calories
156
Ingredients
1 cup long-grain white rice
1 tablespoon vegetable oil
1 onion, minced
1 clove garlic, minced
1 1/2 cups chicken broth
1 tomato, seeded and diced
1/2 teaspoon ground cumin
1/2 teaspoon Spanish saffron
salt and ground black pepper to taste
1/4 cup frozen peas and carrots, thawed
1 sprig fresh cilantro (optional)
Steps
1Cook and stir rice and oil in a skillet over medium heat until lightly toasted, about 2 minutes. Add onion and cook for 2 minutes. Add garlic and cook until fragrant, about 1 minute.
2Pour chicken broth into rice mixture and bring to a boil; stir tomato, cumin, saffron, salt, and black pepper into broth and bring to a boil. Cover, reduce heat to low, and simmer until rice is cooked, about 20 minutes.
3Stir peas and carrots into cooked rice; garnish with cilantro.