Kim's Chocolate Fudge Cake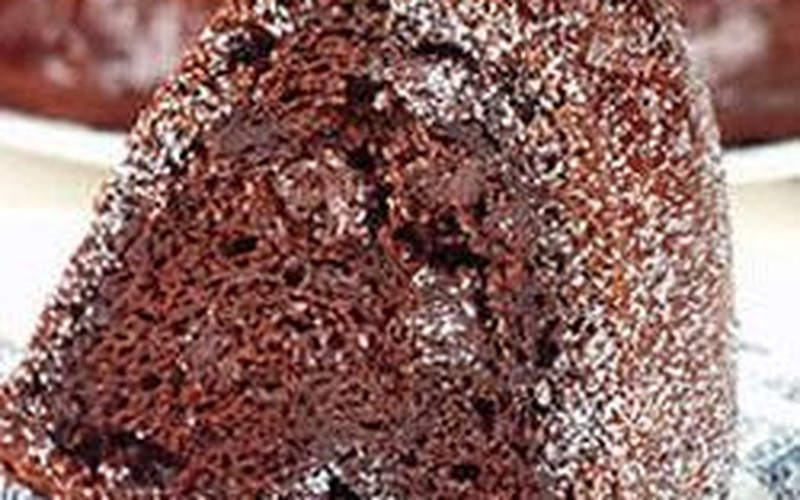 Preparation
15m
Cook Time
1h
Ready In
15m
Servings
14
Calories
430
Ingredients
1 (18.25 ounce) package devil's food cake mix
1 (3.9 ounce) package instant chocolate pudding mix
1 teaspoon ground cinnamon
1/2 cup water
1/2 cup vegetable oil
4 eggs
1 cup sour cream
1/4 cup coffee flavored liqueur
1 3/4 cups semisweet chocolate chips
Steps
1Preheat oven to 350 degrees F (175 degrees C). Grease and flour a 10 inch Bundt pan.
2In a large bowl, stir together cake mix , pudding mix and cinnamon. Make a well in the center and pour in water, oil, eggs, sour cream and coffee liqueur. Beat on low speed until blended. Scrape bowl, and beat 4 minutes on medium speed. Stir in chocolate chips.
3Pour batter into prepared 10 inch Bundt pan. Bake in the preheated oven for 50 to 60 minutes, or until a toothpick inserted into the center of the cake comes out clean. Allow to cool.