Jalapeno Potatoes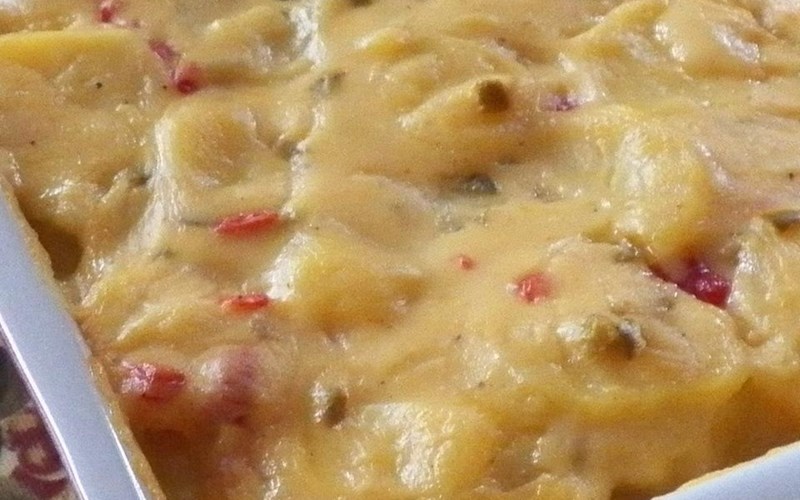 Preparation
25m
Cook Time
30m
Ready In
55m
Servings
6
Calories
250
Ingredients
4 boiling potatoes
2 cups milk
3 tablespoons flour
1 teaspoon salt
1/4 teaspoon ground black pepper
1/4 teaspoon garlic powder
1 cup shredded sharp Cheddar cheese
1 (4 ounce) can diced jalapeno peppers
1 (2 ounce) jar chopped pimentos, drained
Steps
1Preheat an oven to 350 degrees F (175 degrees C). Grease a 2-quart casserole dish.
2Bring a large pot of water to a boil; cook the potatoes in the boiling water until just tender, 15 to 18 minutes. Drain and allow to cool to the touch before peeling and slicing thin. Place the sliced potatoes in a large bowl.
3Pour the milk into a saucepan over medium heat; gradually whisk the flour, salt, pepper, and garlic powder into the warming milk until smooth. Continue heating and stirring until the liquid is boiling and thickened. Add the Cheddar cheese and jalapeno peppers; cook and stir until the cheese is completely melted. Pour the sauce over the potatoes. Scatter the pimentos over the mixture; pour into the prepared dish.
4Bake until the potatoes are completely tender, about 30 minutes.