Hoppin' John With Greens - Slow Cooker Recipe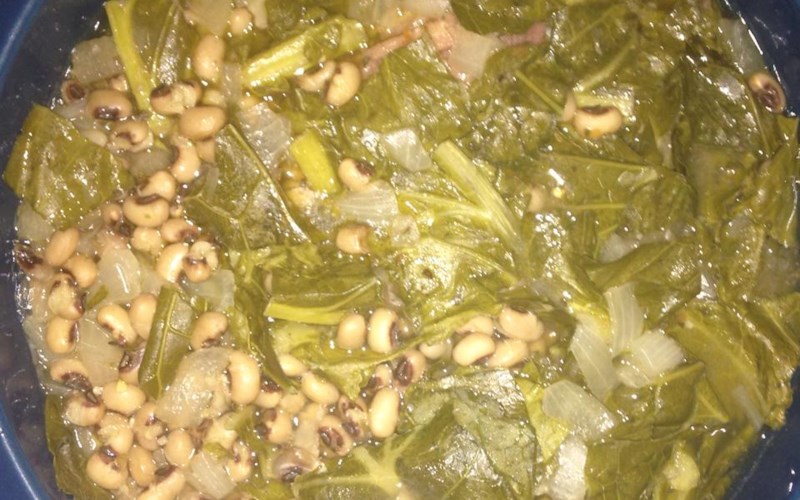 Preparation
20m
Cook Time
7h 00m
Ready In
7h 20m
Servings
6
Calories
342
Ingredients
1 cup dried black-eyed peas, sorted and rinsed
1 cube vegetable bouillon
1/4 cup hot water
1 onion, chopped
1 clove garlic, minced
1 smoked ham hock
2 bunches collard greens, chopped
1 tablespoon dried oregano
1 tablespoon red pepper flakes
2 cups vegetable broth
5 cups water, or as needed to cover
1 cup long-grain white rice
salt and ground black pepper to taste
Steps
1Cover black-eyed peas with water in a large soup pot, bring to a boil, and boil for 2 minutes. Reduce heat to low and simmer peas for 1 hour. Drain.
2Dissolve vegetable bouillon cube in 1/4 cup hot water in a small bowl; pour bouillon into slow cooker. Stir black-eyed peas, onion, garlic, ham hock, collard greens, oregano, red pepper flakes, and vegetable broth into the cooker. Add 5 cups of water or as needed to cover. Cook 5 hours on High. Stir rice into stew and cook 1 more hour.
3Remove meat from ham hock, chop meat, and return to stew. Season with salt and black pepper.