Hamburger Casserole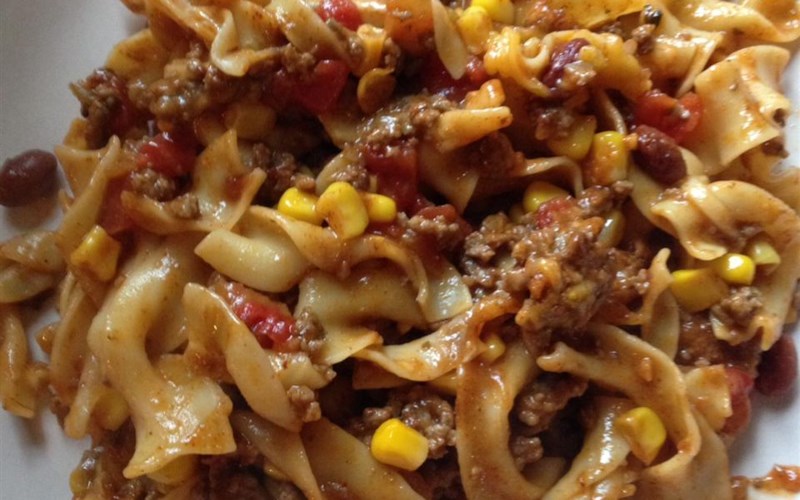 Preparation
20m
Cook Time
20m
Ready In
40m
Servings
6
Calories
457
Ingredients
1 pound ground beef
1 onion, chopped
1 stalk celery, chopped
8 ounces egg noodles
1 (15 ounce) can chili
1 (14.5 ounce) can peeled and diced tomatoes
1 (15 ounce) can whole kernel corn, drained
1/4 cup taco sauce
1 (1 ounce) package taco seasoning mix
Steps
1Preheat oven to 250 degrees F (120 degrees C).
2In a large skillet over medium heat, combine the ground beef, onion and celery and saute for 10 minutes, or until the meat is browned and the onion is tender. Drain the fat and set aside.
3In a separate saucepan, cook noodles according to package directions. When cooked, drain the water and stir in the meat mixture, chili, tomatoes, corn, taco sauce, and taco seasoning mix. Mix well and place entire mixture into a 10x15-inch baking dish.
4Bake in the preheated oven until thoroughly heated and bubbling, about 20 minutes.