Ham and Brussels Sprout Bake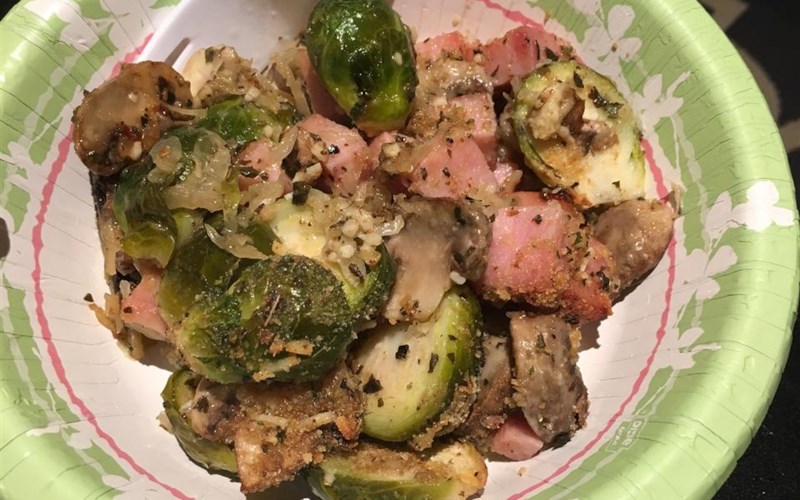 Preparation
30m
Cook Time
45m
Ready In
15m
Servings
6
Calories
246
Ingredients
20 Brussels sprouts, halved
1 cup cubed ham
1 cup sliced fresh mushrooms
3 finely chopped green onions (white portion only)
1 tablespoon grated Parmesan cheese
1 tablespoon grated Asiago cheese
1/2 cup sauerkraut, drained
1/2 cup olive oil
1 tablespoon fresh lemon juice
1 clove garlic, minced
2 teaspoons dried basil
ground black pepper to taste
1 tablespoon Italian-style bread crumbs
Steps
1Preheat oven to 350 degrees F (175 degrees C).
2Toss together the Brussels sprouts, ham, mushrooms, green onion, Parmesan cheese, Asiago Cheese, and sauerkraut in a large bowl until combined. Add the olive oil, lemon juice, garlic, basil, and pepper; toss until coated. Pour this mixture into a 2 quart baking dish and sprinkle with bread crumbs.
3Bake in preheated oven until the Brussels sprouts are tender, about 45 minutes.