Easy Whole Wheat Peanut Butter Cookies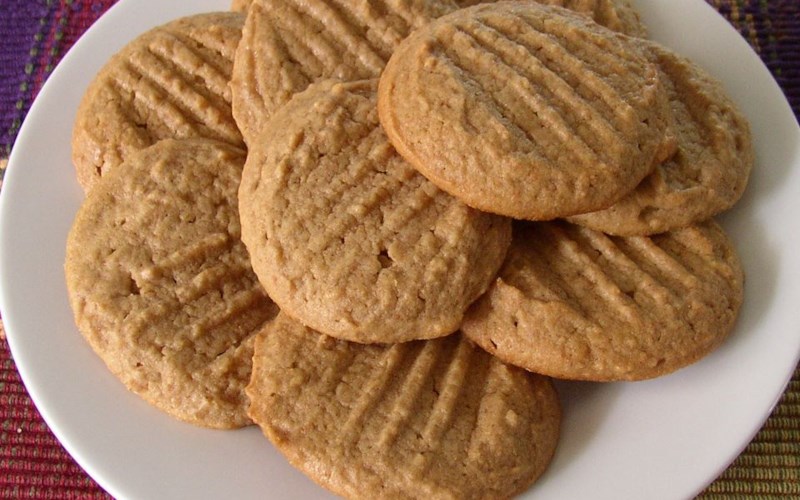 Preparation
20m
Cook Time
15m
Ready In
35m
Servings
36
Calories
107
Ingredients
1 cup peanut butter
1/2 cup butter, softened
1/2 cup honey
1/2 cup packed brown sugar
1 egg
1 1/4 cups whole wheat flour
1 teaspoon baking powder
Steps
1Preheat the oven to 350 degrees F (175 degrees C).
2In a large bowl, mix together the peanut butter, butter, honey, brown sugar and egg until smooth. Combine the whole wheat flour and baking powder; stir into the batter until blended. Roll into small balls, and place on a greased cookie sheet. Flatten slightly using a fork.
3Bake for 13 to 15 minutes in the preheated oven, or until cookies are slightly toasted at the edges.