Creamy Wild Mushroom Ragout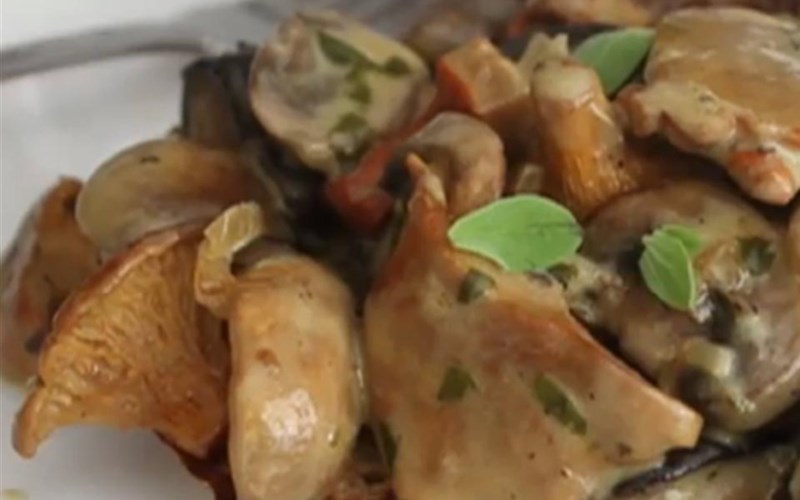 Preparation
15m
Cook Time
40m
Ready In
55m
Servings
4
Calories
240
Ingredients
1 tablespoon olive oil
1 1/2 tablespoons butter
1 1/4 pounds assorted wild mushrooms, sliced
1 pinch salt
1/4 cup minced shallots
2 tablespoons Cognac or brandy
1 tablespoon Champagne vinegar or white wine vinegar
1/2 cup creme fraiche
1/2 cup chicken broth
1 tablespoon chopped fresh marjoram
salt and pepper to taste
Steps
1Heat olive oil and 1 tablespoon butter in a skillet over medium-high heat. Stir in mushrooms with a pinch of salt. Cook, stirring occasionally, until any liquid evaporates and mushrooms are light brown, 8 to 10 minutes. Add 1/2 tablespoon butter and shallots; cook, stirring, until mushrooms are caramelized and almost tender, about 10 minutes.
2Drizzle in Cognac and vinegar; cook until liquid evaporates, 1 minute. Stir in creme fraiche.
3Stir in chicken broth, marjoram, and salt and black pepper to taste. Reduce heat to medium-low, cook until slightly thickened and mushrooms are tender, 10 to 15 minutes.