Chinese Barbequed Spareribs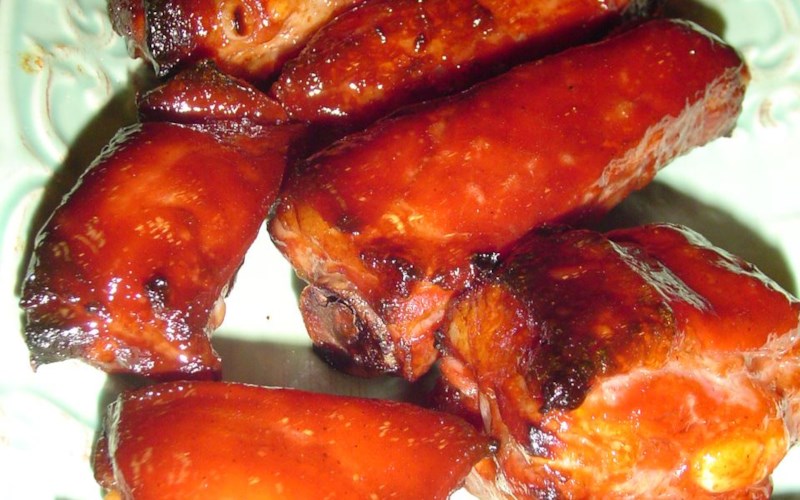 Preparation
20m
Cook Time
1h
Ready In
3h 20m
Servings
6
Calories
932
Ingredients
1/2 cup hoisin sauce
1/4 cup jellied cranberry sauce
3 tablespoons reduced sodium soy sauce
2 tablespoons white wine
2 tablespoons honey
1/2 teaspoon red food coloring
1/2 teaspoon garlic salt
1/4 teaspoon Chinese five-spice powder
4 pounds pork spareribs, cut into 1-inch pieces
2 cups water
Steps
1In a large bowl, blend hoisin sauce, cranberry sauce, soy sauce, white wine, honey, and red food coloring. Mix in garlic salt and Chinese five-spice powder. Place ribs in the mixture. Cover, and marinate in the refrigerator at least 1 hour.
2Preheat oven to 350 degrees F (175 degrees C).
3Place water in the bottom of a large roasting pan. Arrange ribs on pan rack, and cook 30 minutes in the preheated oven. Cover with remaining sauce mixture, and continue cooking 30 minutes, to an internal temperature of 160 degrees F (70 degrees C).