Chicken Thighs with Mushroom-Leek Sauce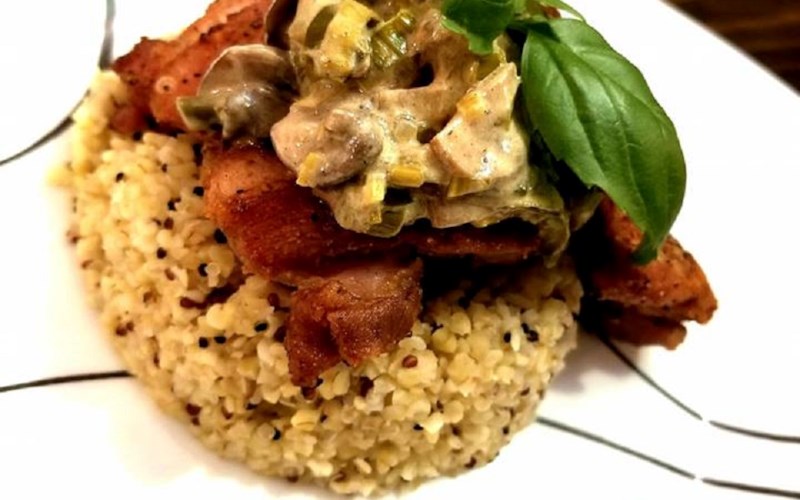 Preparation
10m
Cook Time
30m
Ready In
40m
Servings
8
Calories
198
Ingredients
1 tablespoon extra-virgin olive oil
8 boneless, skinless chicken thighs
4 cups baby bella mushrooms, thinly sliced
2 leeks, thinly sliced
2/3 cup dry white wine
1 1/2 cups reduced-sodium chicken broth
2 teaspoons cornstarch
2/3 cup low-fat sour cream
1 1/2 teaspoons Dijon mustard
salt to taste
ground black pepper to taste
Steps
1Heat oil in a large skillet over medium-high heat. Add chicken; cook until well browned and no longer pink in the center, 4 to 5 minutes per side. Transfer to a plate, cover, and keep warm.
2Add mushrooms and leeks to the skillet. Cook over medium heat, stirring often, until most of the moisture has evaporated and mushrooms begin to brown, 4 to 6 minutes. Add wine; cook for about 1 minute. Mix broth and cornstarch together in a small bowl; add to the skillet and cook until thickened, 2 to 3 minutes. Stir in sour cream and mustard; cook and stir until combined, about 1 minute. Season sauce with salt and pepper.
3Nestle chicken thighs into the sauce. Cook until an instant-read thermometer inserted into the thickest part of a thigh reads 165 degrees F (74 degrees C), 8 to 10 minutes more.
Italian Pan-Fried Chicken Thighs with Creamy Tomato Sauce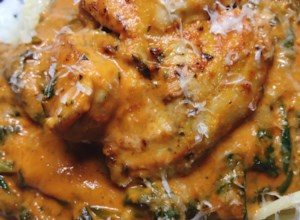 Italian Pan-Fried Chicken Thighs with Creamy Tomato Sauce
Instant Pot(R) Keto Chicken Thighs in Lemon-Garlic Cream Sauce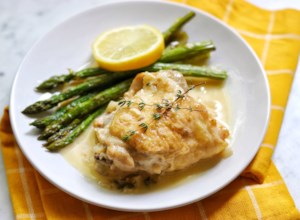 Instant Pot(R) Keto Chicken Thighs in Lemon-Garlic Cream Sauce
Baked Chicken Thighs with Marmalade-Mustard Sauce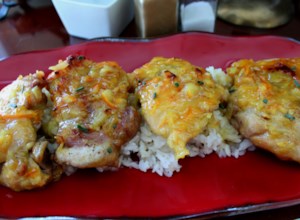 Baked Chicken Thighs with Marmalade-Mustard Sauce