Chef John's Raw Kale Salad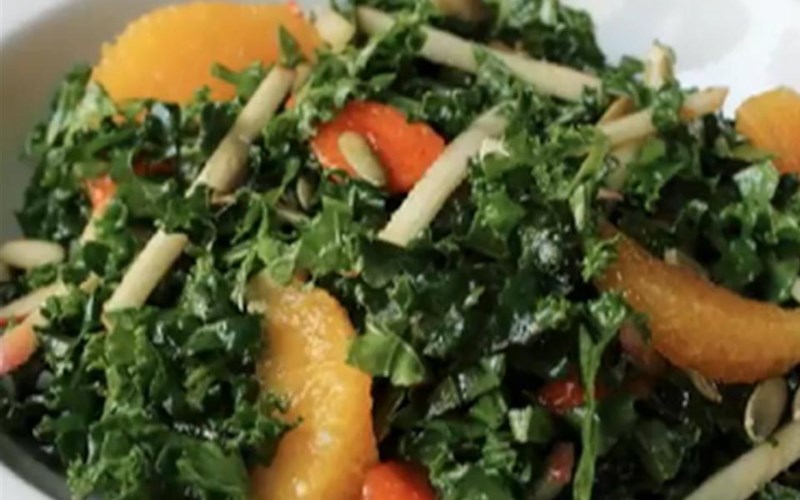 Preparation
15m
Cook Time

Notice: Undefined index: cook in /var/www/html/agcrecipes/themes/endeus/recipe.php on line 30

Ready In
15m
Servings
4
Calories
292
Ingredients
1/4 cup rice vinegar
1 tablespoon orange juice
1 teaspoon Dijon mustard
1 teaspoon grated orange zest
1 teaspoon ground cumin
1/4 teaspoon red pepper flakes
1/3 cup olive oil
salt and ground black pepper to taste
1 bunch kale
1 persimmon, sliced
1 apple, cut into matchsticks
2 orange, peeled and cut into segments (see footnote)
1/4 cup chopped pistachio nuts
Steps
1Whisk vinegar, orange juice, Dijon mustard, orange zest, cumin, and red pepper flakes together in a bowl. Slowly pour olive oil into the orange juice mixture, whisking until thick and thoroughly combined. Season dressing with salt and black pepper.
2Remove stems from each leaf of kale. Stack 3 to 4 leaves of kale and roll together. Finely slice kale leaves crosswise to create thin ribbons.
3Combine sliced kale, persimmon, apple, orange, and pistachio nuts in a bowl. Add dressing and toss until well coated.