Cauliflower Triple Cheese Gratin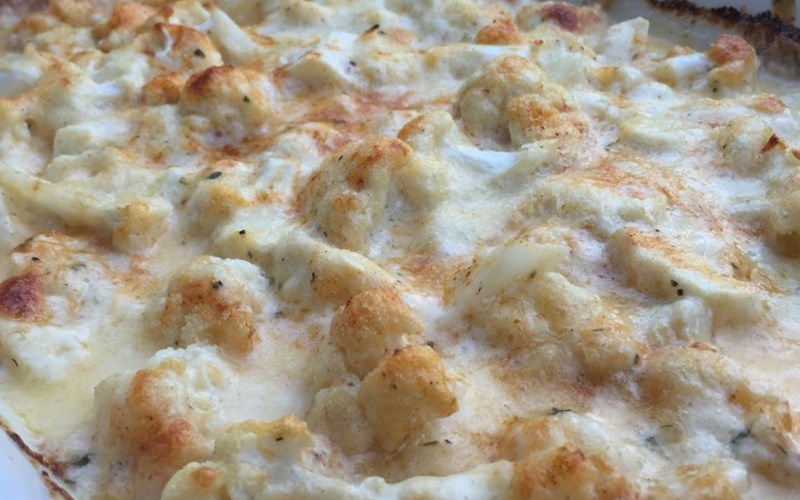 Preparation
10m
Cook Time
20m
Ready In
30m
Servings
6
Calories
573
Ingredients
2 cups heavy whipping cream
2 cups shredded mozzarella cheese
2 cups freshly grated Parmesan cheese
1 cup freshly grated Asiago cheese
salt and ground black pepper to taste
1 head cauliflower, broken into florets
Steps
1Preheat oven to 400 degrees F (200 degrees C).
2Combine cream, mozzarella cheese, Parmesan cheese, Asiago cheese, salt, and pepper together in a bowl. Scoop 1 cup of cheese mixture in bottom of a baking dish. Layer cauliflower into baking dish; cover with remaining cheese mixture.
3Bake in preheated oven until cauliflower is easily pierced with a fork, 20 to 30 minutes.