Black Beans and Pork Chops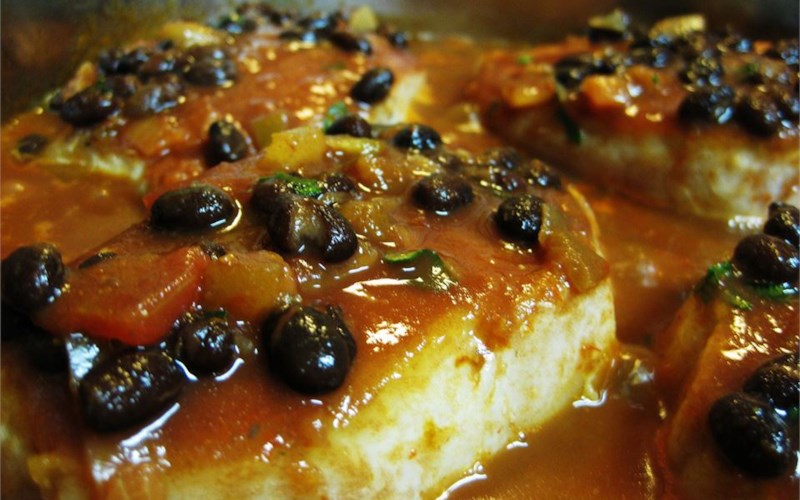 Preparation
05m
Cook Time
25m
Ready In
30m
Servings
4
Calories
392
Ingredients
4 bone-in pork chops
ground black pepper to taste
1 tablespoon olive oil
1 (15 ounce) can black beans, with liquid
1 cup salsa
1 tablespoon chopped fresh cilantro
Steps
1Season pork chops with pepper.
2Heat oil in a large skillet over medium-high heat. Cook pork chops in hot oil until browned, 3 to 5 minutes per side.
3Pour beans and salsa over pork chops and season with cilantro. Bring to a boil, reduce heat to medium-low, cover the skillet, and simmer until pork chops are cooked no longer pink in the center, 20 to 35 minutes. An instant-read thermometer inserted into the center should read 145 degrees F (63 degrees C).