Best Friend Doggie Biscuits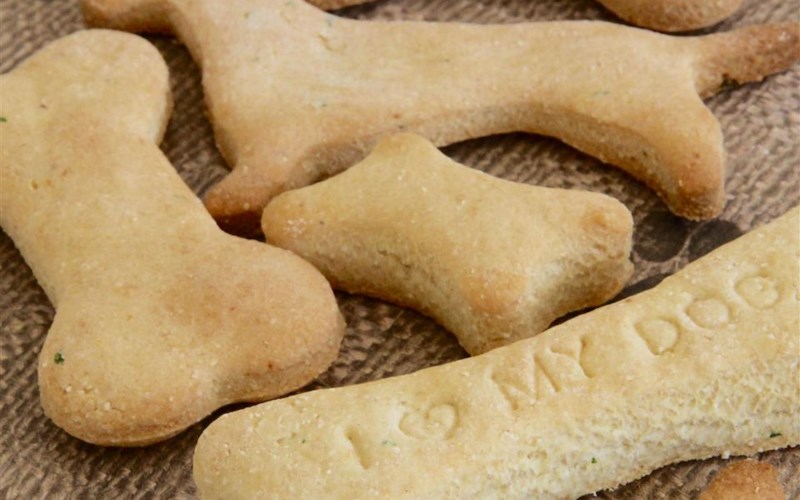 Preparation
30m
Cook Time
15m
Ready In
45m
Servings
12
Calories

Notice: Undefined index: calories in /var/www/html/agcrecipes/themes/endeus/recipe.php on line 53

Ingredients
1 cup cornmeal
2 cups all-purpose flour
1 teaspoon salt
1 egg
3 tablespoons vegetable oil
1/2 cup chicken broth
2 teaspoons chopped fresh parsley
Steps
1Preheat oven to 400 degrees F (200 degrees C). Grease 1 cookie sheet.
2In a large bowl, combine cornmeal, flour, and salt. In a separate bowl, beat the egg together with the oil. Stir in the chicken broth and parsley. Gradually add the egg mixture to the flour mixture, stirring to combine and make a soft dough. Working on a lightly floured surface, lightly knead dough. Roll out to a thickness of 1/2 inch. Cut into desired shapes with cookie cutters. Place cookies one inch apart on the prepared cookie sheet.
3Bake in preheated oven for 15 minutes or until firm.