Baked Asparagus with Balsamic Butter Sauce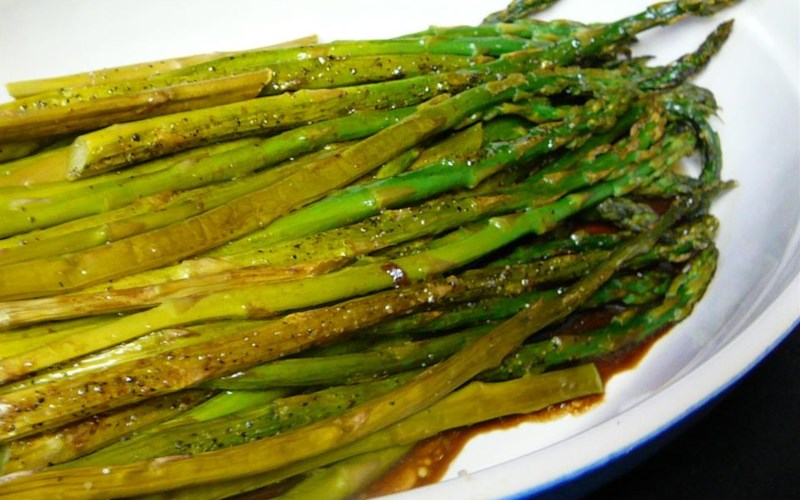 Preparation
10m
Cook Time
12m
Ready In
25m
Servings
4
Calories
77
Ingredients
1 pound fresh asparagus, trimmed
cooking spray
salt and pepper to taste
2 tablespoons butter
1 tablespoon soy sauce
1 teaspoon balsamic vinegar
Steps
1Preheat oven to 400 degrees F (200 degrees C).
2Arrange the asparagus on a baking sheet. Coat with cooking spray, and season with salt and pepper.
3Bake asparagus 12 minutes in the preheated oven, or until tender.
4Melt the butter in a saucepan over medium heat. Remove from heat, and stir in soy sauce and balsamic vinegar. Pour over the baked asparagus to serve.