Avocado Lime Cheesecake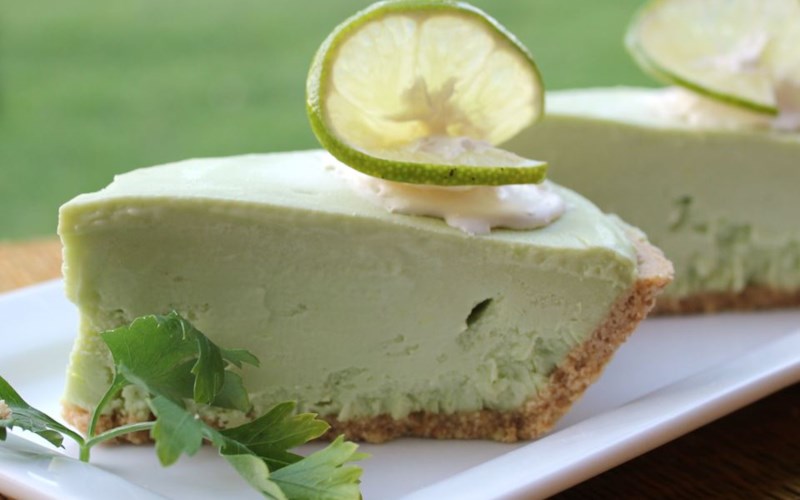 Preparation
20m
Cook Time
05m
Ready In
3h 35m
Servings
8
Calories
470
Ingredients
1 1/2 cups heavy whipping cream
3/4 cup white sugar
1 1/2 ripe avocados, peeled and pitted
2 (3 ounce) packages cream cheese, softened
1/2 cup fresh lime juice
1 (8 inch) prepared graham cracker crust
Steps
1Heat cream in a small saucepan until small bubbles appear around edges. Remove from heat and stir sugar into cream until it dissolves. Transfer to a medium bowl and allow to cool.
2Combine avocado and cream cheese in a food processor and blend until smooth. Add lime juice and process until smooth; whisk into the cooled cream mixture.
3Fill an ice cream maker with the avocado mixture, and freeze according to the manufacturer's instructions for making ice cream.
4Spoon avocado mixture into the prepared pie crust; smooth surface with a spatula. Freeze until solid, at least 2 hours. Let cheesecake sit at room temperature until slightly softened yet firm enough to slice before serving, 10 to 15 minutes.