Apple Crisp II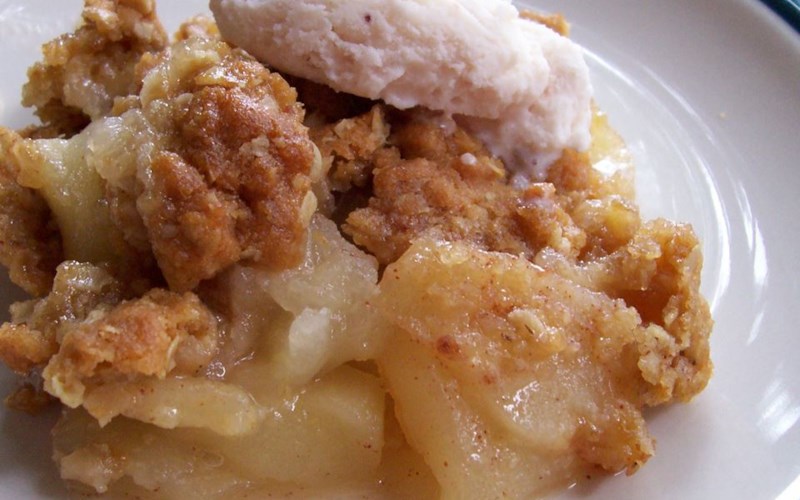 Preparation
30m
Cook Time
45m
Ready In
20m
Servings
12
Calories
316
Ingredients
10 cups all-purpose apples, peeled, cored and sliced
1 cup white sugar
1 tablespoon all-purpose flour
1 teaspoon ground cinnamon
1/2 cup water
1 cup quick-cooking oats
1 cup all-purpose flour
1 cup packed brown sugar
1/4 teaspoon baking powder
1/4 teaspoon baking soda
1/2 cup butter, melted
Steps
1Preheat oven to 350 degrees F (175 degree C).
2Place the sliced apples in a 9x13 inch pan. Mix the white sugar, 1 tablespoon flour and ground cinnamon together, and sprinkle over apples. Pour water evenly over all.
3Combine the oats, 1 cup flour, brown sugar, baking powder, baking soda and melted butter together. Crumble evenly over the apple mixture.
4Bake at 350 degrees F (175 degrees C) for about 45 minutes.