72-Hour Sous-Vide Short Ribs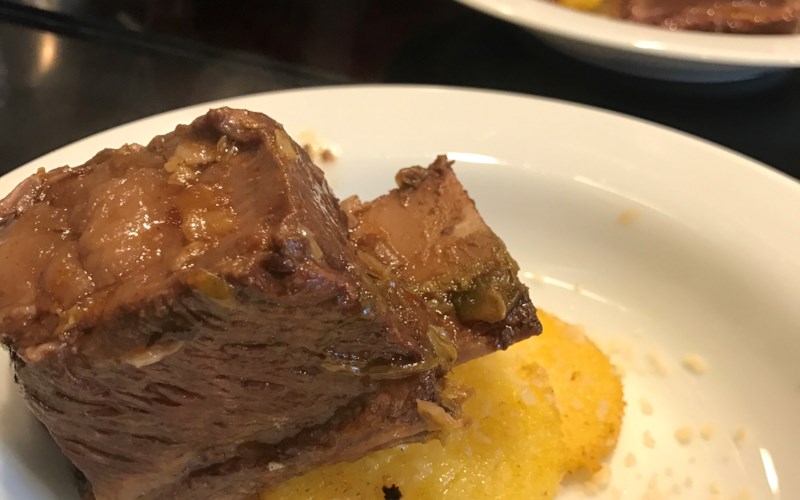 Preparation
15m
Cook Time
Ready In
Servings
6
Calories
940
Ingredients
6 pounds beef short ribs
8 cloves garlic, crushed
2 tablespoons smoked salt
Steps
1Heat water in a sous-vide water bath to 133 degrees F (56 degrees C).
2Trim any areas of fat left on short ribs; coat thoroughly with garlic and salt. Place ribs into a large, sealable plastic bag. Seal, on low pressure if using a vacuum sealer, removing as much air as possible.
3Submerge bag fully in the water bath and cook, rotating every 12 to 18 hours, for 60 hours. Increase heat to 144.5 degrees F (62.5 degrees C) and cook an additional 12 hours.
4Remove ribs from water bath; let rest in bag on cooling rack placed over baking sheet until cool enough to handle.
5Remove ribs from bag and drain. Turn ribs bone-side up on a work surface and slice meat between bones lengthwise to separate ribs. Cut membrane running along the length of the rib; slide bone loose from the meat. Trim any excess fat and cut into serving portions.
6Pat ribs dry with paper towels; return to cooling rack-lined baking sheet. Heat a skillet until smoking hot; brown ribs quickly, 30 seconds to 1 minute per side.